September 8th, 2013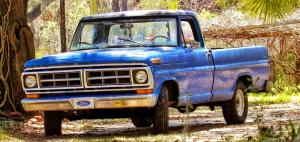 I opened the bedroom door this morning and it was NOT like a furnace out there...what a blessing. The weird neighbors seem to have moved...no lights, no cars. I hope they have been abducted by aliens, but if so, the poor aliens will probably return them, because they are messy people. I shouldn't write about them but...they are a distraction. ....From my peaceful life in the country. I go to my mailbox and there are no cars on the road. I almost forget to look both ways before crossing:-)

Perhaps this is my topic for today the distractions which keep us from creating. Mine are as follows:

Worry...it is a bad thing...it is the improper use of the imagination...my imagination has better things to do than see myself old and broke, trying to charge up my camera battery in the car I live in...lol...the starving artist scene. Everyone knows that phrase and if you are an artist of any sort, you have heard it....no one encouraged you to become...an artist. They wanted you to be a doctor or a lawyer or a professor of ancient literature. But then no one knew what went on in your mind when you looked at trees and birds and rocks, even, mountains, fields, water.....other people. I saw portraits, colors, shapes and forms, abstract patterns, bursts of color. I wanted to keep them, hold them, change them here and there, make things look beautiful or tragic or up lifting.

I gathered rocks and shells and odd little things I found. When my father gave me my first camera, it was magic. I could capture little bits of my life and put them in frames or on my mirror in my room or give them to my grandparents and friends. They were not impressed with gifts of rocks but a photograph of a rock impressed them. How odd.

My mother was a good graphic artist, self taught but with a good eye. She could draw anything but only shared that skill and the fruits of her work with her students...elementary school children. They knew what a good artist she was and so did I. I observed because I am an observer. It is either a talent or a curse, maybe both. As a photographer that skill comes in handy. I compared my work, to hers. I tried to draw like she did. I didn't have the knack and she did not encourage me to learn it. That's pretty sad but her art talent was something she kept in this one place...her school. She wrote a book and illustrated it but it was never published. She died eight years ago and I asked my father about the book but he knew nothing of it.

It is a theory in psychology that achieving goals your parents had but never could accomplish, is really difficult. Your inner child fears surpassing your parents dreams. Oh so you say...."no that's not true" but .....think about it......I might have done years of therapy to simply be able to put my photographs online and up for sale.

Now that I am retired, I have begun a daily routine of photography work...immersing myself in the camera, the software. Learning new skills. Photography in the year 2013 is exciting, constantly changing, advancing, new devices, new software, new ways of being ale to not just reproduce what we see, we can now manipulate and change what we see. We can show what we see in our minds eye. It is pretty fantastic, but I do miss Kodachrome.

Today I won't worry. I will jump into textures or layers and learn them so I can create new and wondrous images..lol or then again, I might just go on out to the marsh.

Perhaps those who read this would like to comment on what distracts them, or anything else.
August 10th, 2013
Beaufort South Carolina, was recently named the USA's happiest coastal city 2013. This is where I live. Lucky me.

Yesterday I drove out to Hunting Island, and on the way, stopped at the Gay Fish Company, did not get one good shot of shrimp boats, colorful characters or even a bird , but I loved it. I stood on the dock and let the wind move through my hair. I took deep breaths of sea air and the world was all right.

I was born in Ohio, nowhere near the ocean, a river or even a creek or pond. Nothing...no water, nowhere. I never saw marshland until 1995 when I arrived in Beaufort from WestCliffe Colorado. Yes, I went from 8,000 feet altitude to sea level in three long days driving a truck, hauling a sailboat. From a place where the snow blew sideways on Memorial Day to a place that is a tropical paradise, except for some little bugs we call no see ums.

Yesterday I drove out from Beaufort, over the Woods Bridge...which opens for sailboats, stopping traffic to wait....a nice sight actually, then over Ladies Island, to St Helena Island, on to Harbor Island and another bridge that stops traffic for boats...and there it was, The JC out there in the river which leads to the ocean. I cannot resist these boats. I stopped along side the road, traffic zooming past me.....why were they zooming, I wonder...they are already here, why not drive along slow and take it all in? I jumped out of my car, crossed the road and slammed myself up against the guard rail to steady myself and my camera trying for some shots of the JC churning around and around, probably scooping up shrimp. After a bit I realized I was not getting anything useful but I watched her for awhile anyway, imagining how it would be to be out there, porpoise and seagulls circling around for a free bit of dinner.

What a life...Lucky me. Visit my site for many scenes of Beaufort and the Sea Islands

Http://patriciagreer.artistwebsites.com/